76 reviews on
Love my groomer. Not comfortable with office ladies. Office girls extremely judgemental towards me specifically. I am the only one who has to pay before i leave the dog for haircut, others pay when they pick up. The girl in the front makes me pay 1st everytime. There's clients that drive up, open the door and let the dog in and then they drive away, they don't even check the dog in, why did they not have to pay first? Why only me? Theres wven a sign stating that we pay at pick up. Is it because i look latino? Is it cuz i am not what others would say is a girly girl? Cuz that is how your staff up front makes me feel. It's come down to I no longer take the dog in but someone else does for me. I do not like how they make me feel. I will not keep my dog from his groomer though. If Zac ever leaves so will my dog .
They have taken care of our dog for a few days and will again soon. She loved her time there.
Sheila Kingsley
2022-03-12
My Aussie loves going to daycare at Happy Tails. He gets so excited when he recognizes the route & realizes he is in for a few hours of play time.
Robin Hennessy
2022-01-14
My puppy loves happy tails The staff are so good to her and me too
Lauren Anne Cole
2021-09-13
Looking For A Professional?
Dedicated to the Well-Being of Our K-9 Friends for 20+ Years.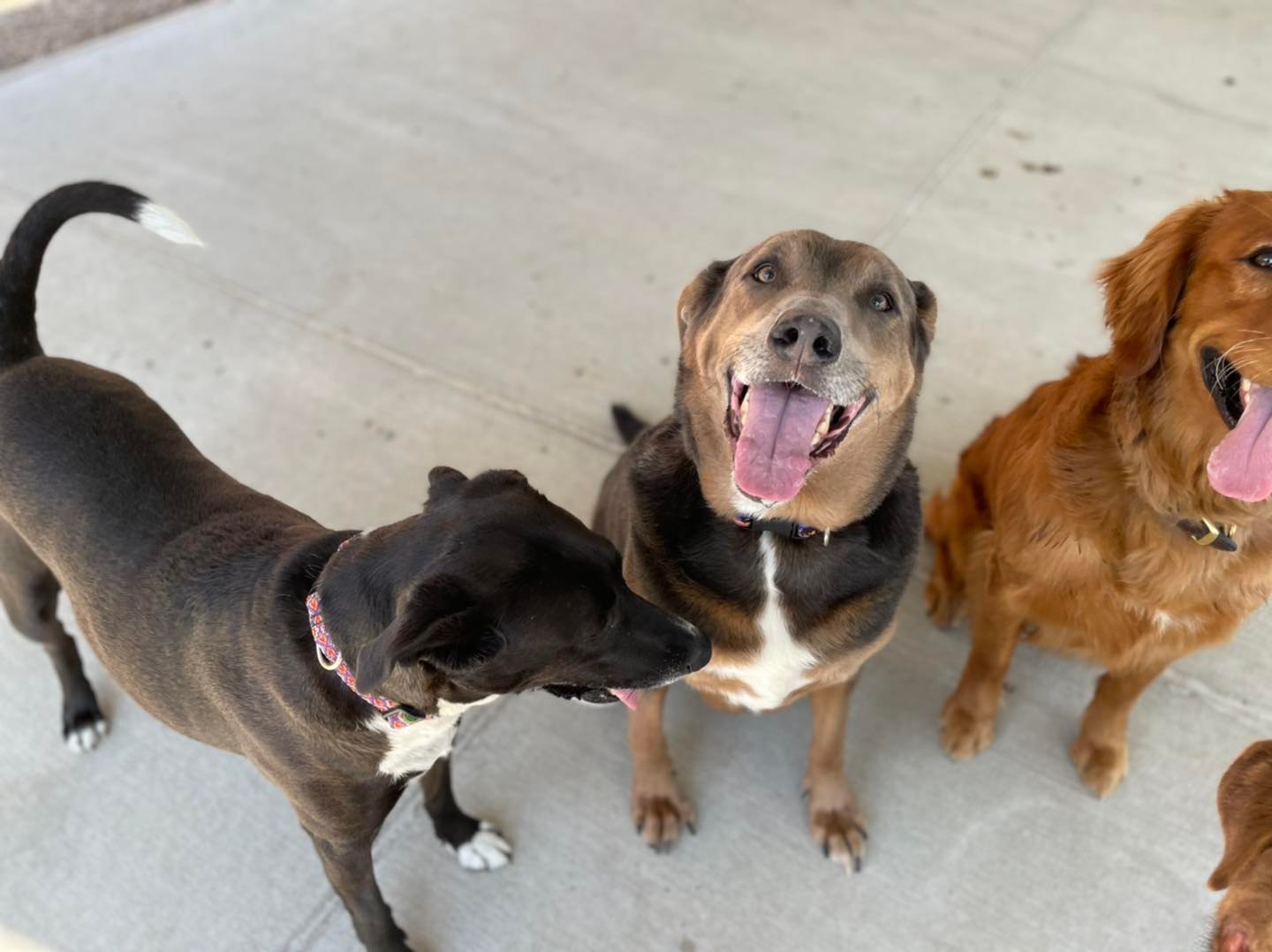 Contact
Main: (573) 651-1800
Fax: (573) 651-1820
happytaildogs@yahoo.com
Hours
Mon - Fri: 7:30am - 7:00pm
Sat: 7:30am - 11:00am
Sun: 4pm - 7pm
Visit us
423 North Broadview
Cape Girardeau, MO 63701
Happy Tails Doggy Daycare | Copyright © 2023